Soft brushed cotton outer lining

Designed for ultralight backpacking
Ergonomic neck support
Weight: 4 oz
Size: 14" x 10" x 4"
Size Packed: 5" x 3" x 3"
Cover: Brushed Cotton Blend
Inner Bladder: 100% TPU
Weighs only 4 ozs which is perfect for backpacking or travel. Takes up almost no room in your pack or suitcase.
Feels much more like your home pillow than other inflatable pillows. Get the best nights rest and wake up feeling energized.
Easy to Inflate & Deflate
Takes only a few breaths to inflate and deflates just as fast. Get set up and packed out in no time.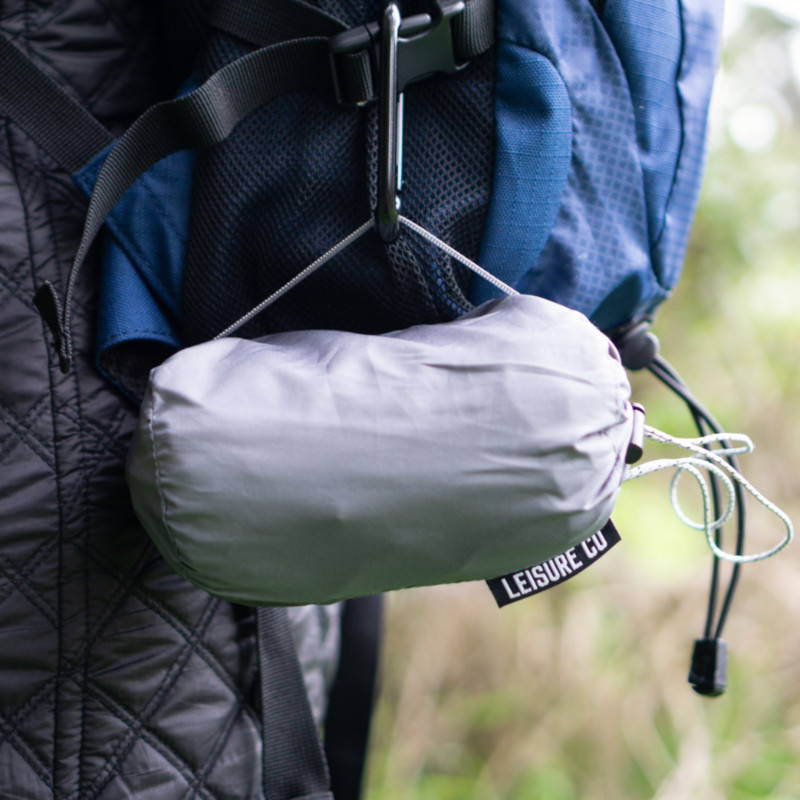 Easily clip on to your backpack or clothing. Since it weighs almost nothing you won't even notice it there.
So soft to the touch it's like sleeping on a cloud.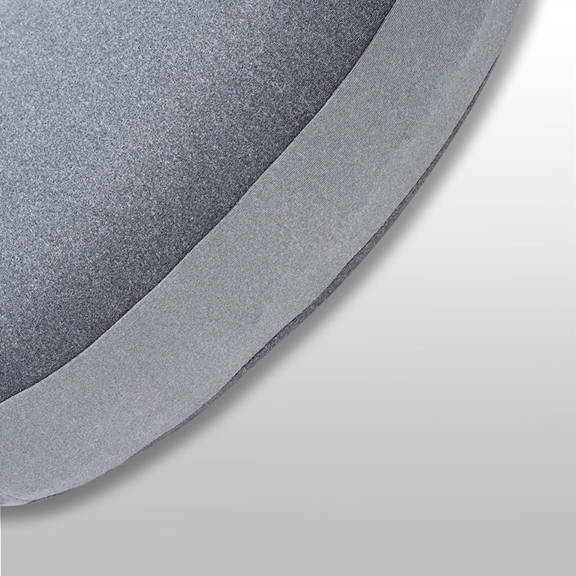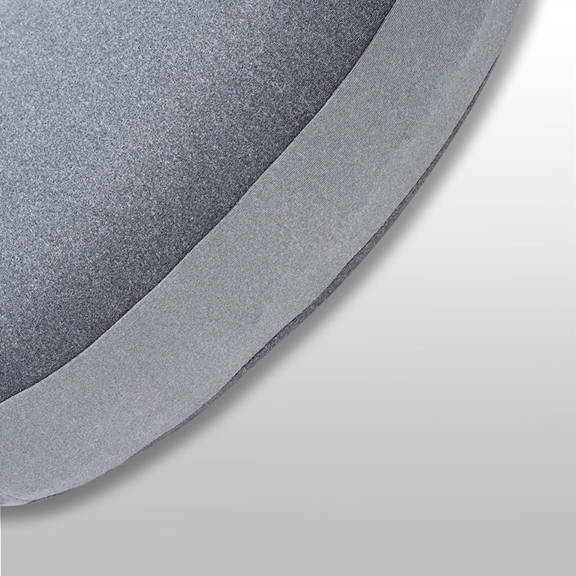 So soft to the touch it's like sleeping on a cloud.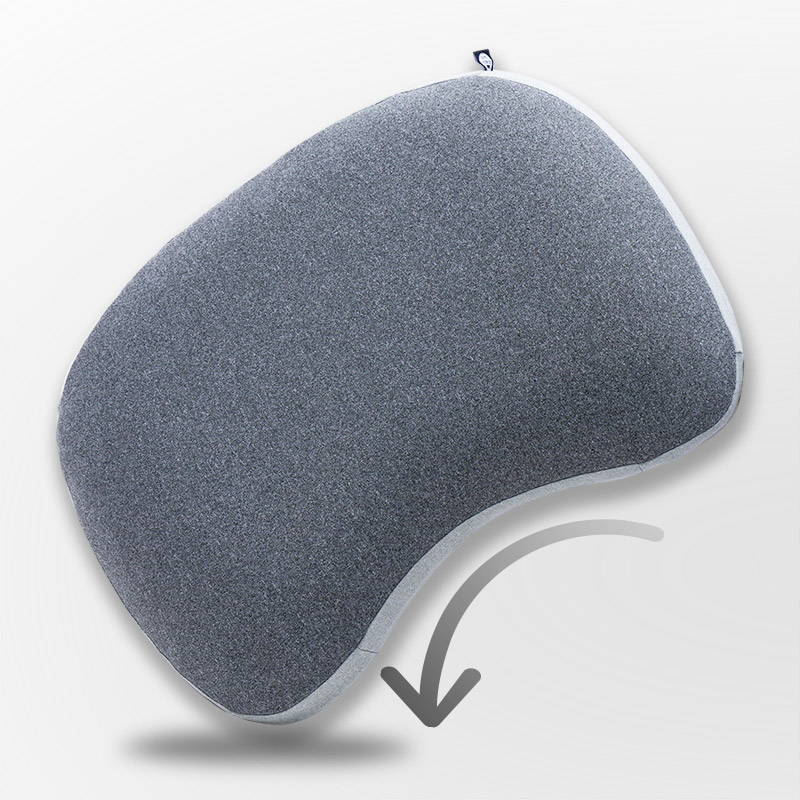 Helps reduce neck strain and cradles your head for a restful nights sleep.
8 Days in the Grand Canyon with This One
I just returned from an 8 day rafting trip in the Grand Canyon and was so happy to have this pillow. Its light weight, easy to inflate, easy to compress, and comfortable. I like the curve very much, it feels more supportive than a straight back pillow. I might try to find an even more compact, light weight one for backpacking (typically I just use clothes as a pillow) to cut down on bulk, but love this for regular camping.
Light weight
I used this pillow on a backpacking trip. It was very lightweight and did not take up a lot of space in my pack. It was comfortable and easy to inflate even after a long days hike. Wonderful product!
Great for backpacking.
Used this on a 3 day backpacking trip. Worked like a charm. Soft and very comfortable. Folds up nice and takes up very little space in your pack.
Essential!!!
If you bring one extra item with you on a backpacking trip, make sure it's a pillow!!! This pillow was easy to inflate, light weight, extremely small when rolled up, and comfy when sleeping. The exterior is extremely soft and made me feel like I was sleeping on my pillow at home. My friend didn't bring a pillow with her and wished she would have after seeing me with mine (-:
Easy, adjustable, comfy, PERFECT!
I am EXTREMELY happy with my pillow! The fabric is very comfy and soft and I love the fact that I can blow the pillow up as much or as little as I want. I used this a few weekends ago on an overnight hiking trip and it was super convenient because of size and perfect. I sleep in a hammock so I definitely don't need a full blown or large pillow so I actually used it with probably about half air capacity and it was VERY comfortable! No cricks in my neck or anything. Super easy to blow up and quick and easy to break down too. Great pillow!